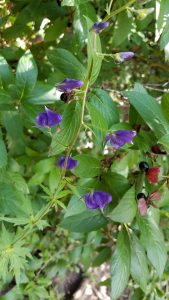 I couldn't find anyone who would help me fight against Employment Harassment, Discrimination and Retaliation…
So I fought my own case, and became an attorney so that I could fight against Employment Harassment, Discrimination, And Retaliation for YOU.
Let's face it. When you encounter Employment harassment discrimination and retaliation, it can turn your entire life upside down. Even if what you are experiencing is against the law, it doesn't mean ANYTHING if no one will enforce those laws . I don't want others to go through what I did. That's why I went to law school. I understand how terrible retaliation can be, even if it's not affecting your pay.
Many attorneys I turned to for help didn't understand how devastating retaliation is. They told me that "it wasn't that bad", and that I was "lucky they were still paying me." I ended up fighting my own lawsuit, and I have learned a great deal in the process. I know what you are going through, and I will do my best to help you solve your problem in the best way possible. Below are some of the protections you are entitled to.
It is illegal to discriminate against or harass a person based on:
Race
National Origin
Gender
Age
Religion
Disability
Here in NM, we also are protected from discrimination based on
Sexual orientation
Gender identity
Serious Medical Condition
We also have a strong Whistleblower Protection Act in NM which protects public employees who report something they believed to be unlawful or improper from retaliation.
Sexual Harassment does not need to only be overtly sexual behavior, but can encompass other behavior, such as threatening behavior.
FMLA — If you have had to take leave for either your own condition, or to take care of a family member with an injury or illness, you may be protected by the Family and Medical Leave Act.
This is going to take a team effort. It's tremendously difficult to navigate the minefield of a hostile work environment. You have to help me to help you by taking steps immediately to document and preserve your claims if you are still working there. If you aren't, make sure to gather all the information you have about what happened. Create a timeline, if possible, including the important dates and events, including any witnesses or participant's names. Click on the button below to get some more tips on protecting yourself and your claims.